Posted on August 12, 2012 by RobertLeeRE
       This is a post from one of my other blogs posted about 10 years ago. This is not a critique of the president.  This is about a prophesy that was fulfillled in the bible in past political debateExecutive Office of the President of the United States, taken or made during the course of the person's official duties.
As a work of the U.S. federal government,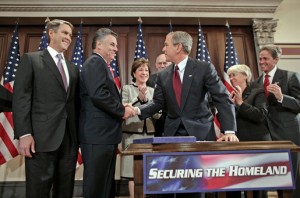 the image is in the public domain. Photograph by Peter Morse.
Perhaps You Will
Succeed President Bush, Perhaps
You Will Cause Terror, Isaiah 47:12